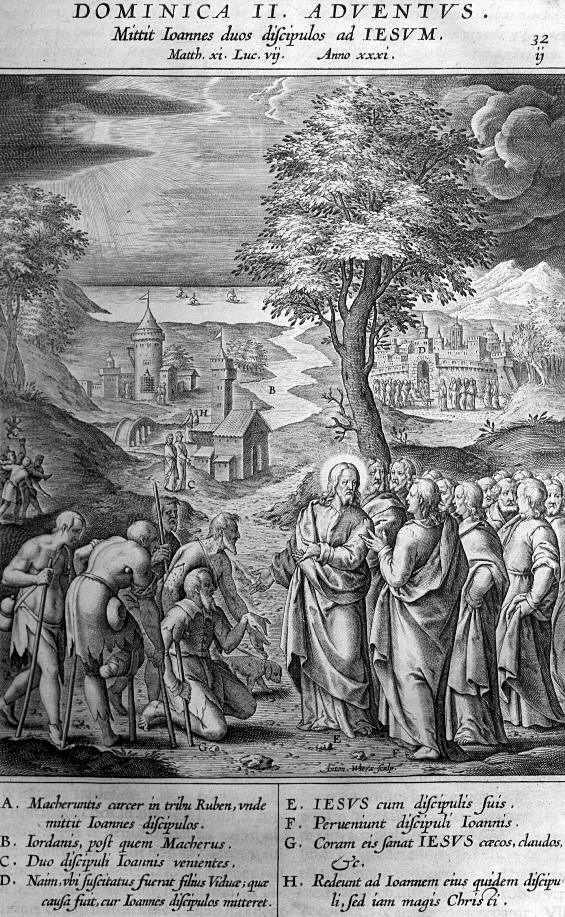 John sends two disciples to Jesus

,
Jerome Nadal, S.J. (1507-1580)
Sunday, December 6, 15:00 (3:00 PM)
Vespers of the
2nd Sunday of Advent
Hebdomadary: Rev. Fr. Richard Perozich
The disciples of John the Baptist were waiting for the Messiah. But they would not believe their teacher when he told them that Jesus was the Christ. So they are sent to meet the Lord. He shows them His miracles, proofs of His divinity, and praises His Forerunner. The antiphon of the Magnificat canticle makes this present through Gregorian chant. Come and join us for Vespers of the 2nd Sunday of Advent!